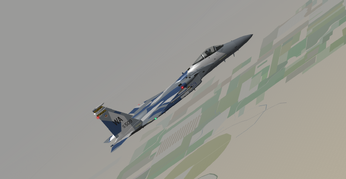 Welcome to the YSFlight Wiki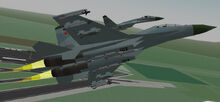 Welcome to the YSFlight Wiki!
If you are looking for information regarding the community of YSFlight, addons, modifications or anything else YSFlight related, you've come to the right place. The YSFlight Wiki is always growing and will soon have all the information you will ever need regarding the sim's global communities. Enjoy, and don't forget to contribute whenever you can!
Main Pages
While the YSFlight community is small, it's tightly knit and always busy. Here, you can look for information regarding the game itself, as well as online communities, squadrons, terminology, modding tips and tutorials (as well as an encyclopedia!), and a list of notable pilots, players, squad leaders and modders. Check back often, as it's always expanding, and don't forget to contribute!
Announcements
06/04/2018 by Margatroid
Comments sections
Up until today, comments were left on the bottom of the page in an OP - replies manner. However, we feel that this in turn encourages people to leave short and non-constrictive comments on articles. From today onwards, the comments sections will be arranged to be more similar to that of Wikipedia or Liquipedia in the form of a "Talk" tab at the top of the article. We feel this will encourage formal discussion in regards to articles and wouldn't take away from the article itself.
Stubs and Missing Articles
Today we are encouraging people to fill stub and missing articles!
What is a "stub"? A "stub" is an article that is lacking in a significant amount of information and is too short to cover the subject appropriately. We want to fill this wiki with as much information as possible, to make it easy to read. Therefore, we want to improve these kinds articles.
We also want to, of course, create articles that have not been created. To encourage this change, we will be introducing a list of stubs and missing articles so that they are easy to track and fill.
You can find this list here.
Begin Browsing