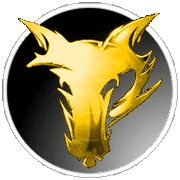 I was born in Rionegro - Colombia on July 15, 1991 with the legitimate name Mateo Echeverri and very early age I started like aviation since most of my childhood I lived near the International Airport Jose Maria Cordoba of Rionegro (not of Medellin as many claim). In 2005, having got my first PC started to get familiar with the world of flight simulators starting with MS Flight Simulator 2004 obtaining basics knowledge and some advanced toward piloting an aircraft. Approximately in 2007 met the glorious flight simulator Simulator YSFlight and especially fell in love with this simulator because as a former veteran RazorAligator YSHalcones "the simplicity is beauty" but it was not until 2008 when a large man with Wishmaster first name I think the first Spanish-speaking community YSHalcones and from that moment I started with my other colleagues to fly YSF servers as ww3 where I got most of my aerial victories and defeats. On September 6, 2010 I joined the army of my country in the Cavalry Group No. 4 Juan del Corral Whip remaining in the Company's first platoon, I was not fighting but if we harassed on many occasions. This caused me to suspend my activities in YSHalcones and many other Internet communities while terminate my service. On June 8, 2012 I finished my service and will soon begin the University and I'm running a new YSF Hispana community in response to YShalcones inactivity in recent months as many consider it dead.
My skill online is 38
Ad blocker interference detected!
Wikia is a free-to-use site that makes money from advertising. We have a modified experience for viewers using ad blockers

Wikia is not accessible if you've made further modifications. Remove the custom ad blocker rule(s) and the page will load as expected.