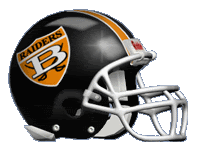 Ace Lord is a YSFHQ Admin and high ranking member of the VFA-49. He is also known to be the owner and operator of Sky Surfer Airshows. Originally, he began playing YS to transfer his Ace Combat clan when activity became sluggish in the Ace Combat community but ended up instead disbanded group of 50+ members (75% of whom were inactive) after other struggling clan leaders and himself held a special conference to consolidate under one name. The talks went nowhere due to bickering over leadership, so those who were left in the squadron who were still acting professionally decided to just leave as they had come. However, since Ace Lord had already began playing, he decided figured why not just stick around. Today he may not be most noted member of the community, but he can definitely say that he is noticed out of all those who do play.
YSFlight HistoryEdit
▪ 2007 -- First Played YS
▪ 2008 -- Joined VFA-49 Ghosthawks
▪ 2009 -- First attended and flew at YS Airshows event. Also formed Sky Surfer Airshows in March of that year.
▪ 2010 -- Sky Surfer Airshows completed first full airshow circuit.
▪ 2011 -- Sky Surfer Airshows completes 2nd airshow circuit and partners with VNAF Aerobatics for enhanced aerobatics display
▪ 2017 -- Currently YSFHQ Admin
AffiliationsEdit
▪ YSFHQ
YSFlight Gallery
Edit